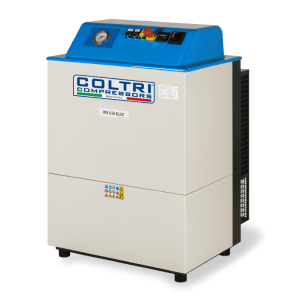 Coltri Compressor
If you are searching for the highest quality Coltri Compressor NZ, rely on MONZ and you will get your needs covered in no time at all.  If you haven't yet done business with MONZ Ltd, there are a lot of reasons for trusting our specialised team and getting to know them. At MONZ, the professionals always monitor the aviation market and are at the forefront of new aircraft requirements, market developments and demands. Our experts have a deep knowledge of Coltri Dive Compressor NZ and they always combine customer-back innovation to develop and deliver such power solutions that are tailored to your needs. Visit MONZ Ltd and you will enjoy the most affordable Coltri Compressor for Sale NZ.
At MONZ you can find a range of Coltri compressors for sale. Being top suppliers of Coltri Scuba Compressors NZ our specialists strive to deliver a wide range of compressors and breathing air systems that is unrivalled in the market. We have served many clients for a very long time and that if why our team has gained everybody's trust. We always aim to listen to our clients' requirements, delivering a suitable solution within their budget. Our expert engineers are experienced in all aspects of gas compression and distribution. In order to discuss your project and gain more information, don't hesitate to get in touch with our team.
About MONZ Compressors
Having more than 20 years of experience delivering aviation and defense products, MONZ Ltd has already become one of New Zealand and Australia's top suppliers. Moreover, our team is also dedicated to expanding the services they offer and developing their knowledge in this field. With this well established name in the market, MONZ Ltd provides a special approach to every client. Once you deal with us, you will stop searching for other companies because you'll get what you want.
We pride ourselves on manufacturing low and high pressure breathing air systems for the working diver. Furthermore, we also expanded beyond diving into the Fire & Safety, Industrial and Paintball compressor markets. You can get advantage of standard and custom configurations designed for a number of stationary and portable installations. If you have any specific needs then you can be sure that we can create customized compressors as per your requests. We can also guide you through a number of configurations that the compressor packages can be purchased in. Our expert staff understands that you have a specific budget, needs and requirements. So we offer custom configurations of tried and true compressor brands combined with electric, gas or diesel motors of the same calibre. Rest assured that Coltri Breathing Air Compressors NZ are all tested before leaving. From beginning to end, our techs ensure your compressor package is inspected, tested and delivered on time. Trust us at At MONZ Ltd and you can have peace of mind that our equipment has unmatched quality and stands out in the market.