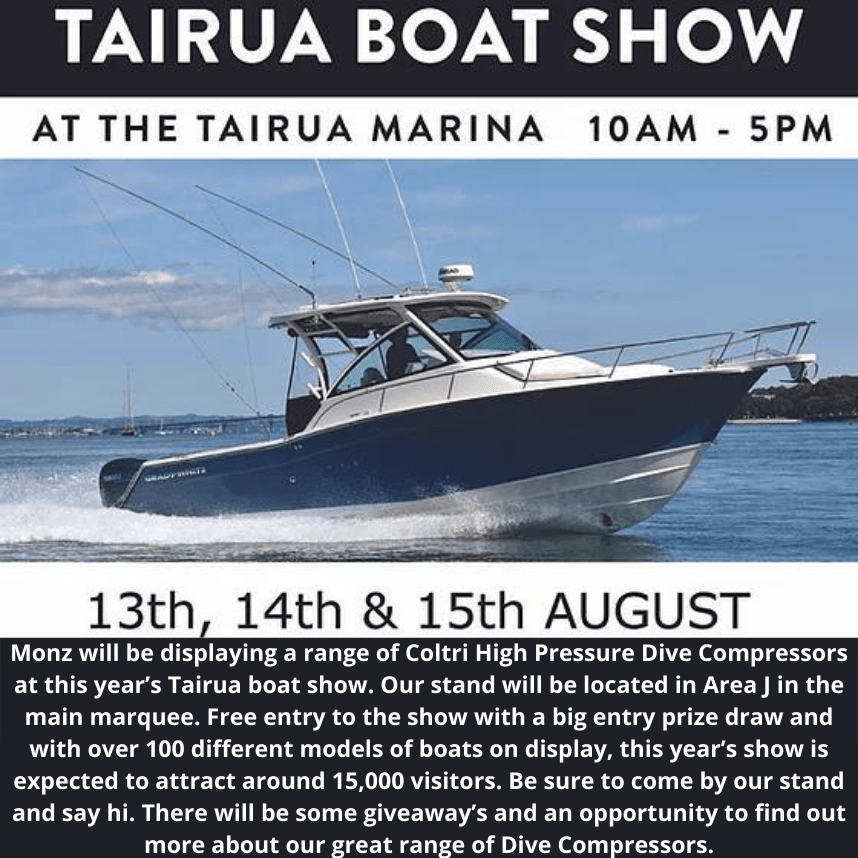 Taiura Boat Show 13, 14 15 August 2021
Monz will be displaying a range of Coltri High Pressure Dive Compressors at this year's Tairua boat show. Our stand will be located in Area J in the main marquee.
Free entry to the show with a big entry prize draw and with over 100 different models of boats on display, this year's show is expected to attract around 15,000 visitors.
Be sure to come by our stand and say hi. There will be some giveaway's and an opportunity to find out more about our great range of Dive Compressors.